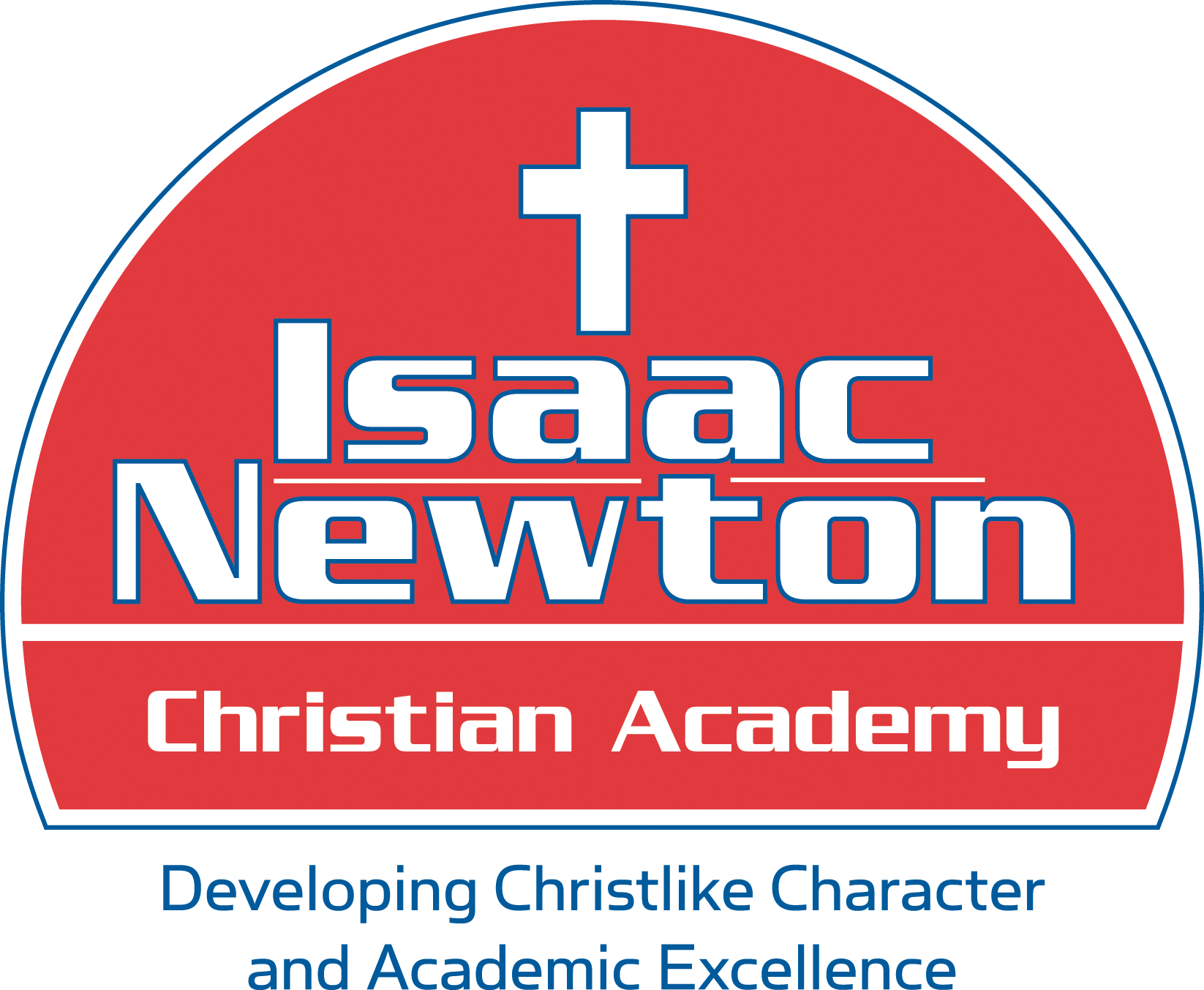 Quality Christian education for the Cedar Rapids area.
Parent Testimonials
Why We Chose Christian Education
Our desire as parents is that our children come to know Christ at a young age and have an intimate relationship with Him. We have been so pleased with the teachers and staff at Isaac Newton Christian Academy as they consistently reinforce and strengthen what our son is already learning in our home and in our church.
--Paul and Megan Pestel, parents of an Isaac Newton 1st grade student
---
For us, a Christian school is not just about the education. It's about our children's eternal salvation, and the development of our children's ability to think through and defend their faith. The world and culture hate Jesus Christ. As parents, we need to prepare our children to live in an unbelieving world that is more and more hostile to the Christian faith. Our biggest prayer for our children is that they grow daily in the love and knowledge of our Lord and Savior Jesus Christ.
Is learning to read, write, and calculate important? Absolutely! Isaac Newton Christian Academy has an amazing staff and curriculum that emphasize how God is in everything from Math to Language to History and Science. However, it is far more important that we help our children's faith grow, teaching them to love God and giving them the tools and education to answer questions from others about their faith. In fact, God commands his people to be diligent in teaching their children His ways:
"Hear, O Israel: The LORD our God, the LORD is one. You shall love the LORD your God with all your heart and with all your soul and with all your might. And these words that I command you today shall be on your heart. You shall teach them diligently to your children, and shall talk of them when you sit in your house, and when you walk by the way, and when you lie down, and when you rise."
--Deuteronomy 6:4–7 (ESV)
During our own family discussions and Bible studies, our children demonstrate and apply what they have learned at school. It is truly amazing to see how they can retain scripture and Bible stories, and apply a Biblical worldview to think about issues through the lens of the Bible. It is exciting to see how Isaac Newton Christian Academy has helped them grow in their discernment and ability to think through Biblical and culture issues.
Finally, and perhaps most importantly, we chose a Christian education, because as Romans tells us, some day we will be accountable to God for how we have lived and what we have been given in this life. "For it is written, 'As I live, says the Lord, every knee shall bow to me, and every tongue shall confess to God.' So then each of us will give an account of himself to God." Romans 14:11–12 (ESV) Though our eternal salvation is not in question, we will one day stand before God and give an account for our life.
In addition Jesus gave this parable of the talents in Matthew 25:14-30. The master held his servants accountable for what they did with the "talents" he gave them to oversee while he was gone.
While we often read this parable and think it applies to our money and time, are our children not one of the most precious things Jesus Christ has given us? Indeed, we will be accountable to Jesus Christ for how we have raised our children, and if we have led them in His ways.
Ultimately, we want our children's faith to be strong. We want them to grow to be lights in a very dark world, and Isaac Newton Christian Academy helps us achieve this goal.
--Jeff and Tomorra Wessel, parents of 8th grade and 6th grade students at Isaac Newton
---
We are very blessed to have joined Isaac Newton Christian Academy last year. After significant investment in research and school visits, Isaac Newton was the clear choice for our boys. Here we found everything we expected and more. We wanted a school with high academic standards that provided a strong foundation in reading, writing, math and science; a classroom environment that demanded respect of the teachers and peers; a bar that is set to challenge students to develop their talents to the fullest. We also wanted a school where we feel parents share a common set of values and expectations, and a school that believes parents play an important role in the education of their children as partners with the teachers. But God is an amazing God, who (thankfully!) cares more for our needs than our wants. In meeting what we "wanted" in our children's education, God showed us we needed a faith based education. As parents, we have been humbled by the faith of our boys. They are confident in God's word. They are encouraged to live their faith in their daily work. They know they are God's, and work to give glory to God. Best of all, they have a consistent message every day, in every subject, from every teacher and staff member. From text book to spelling list to classroom discussion, they are learning that our faith isn't just for Sundays. Through class prayer time, they are learning that no problem is too small or too great for God. We are so grateful to the teachers and staff who take seriously their role in developing the whole child - both academically and spiritually. In a world that hates the Truth, Isaac Newton is truly the light on the hill.

--JJ and Kristi Urich, parents of 2nd and 6th grade students
---