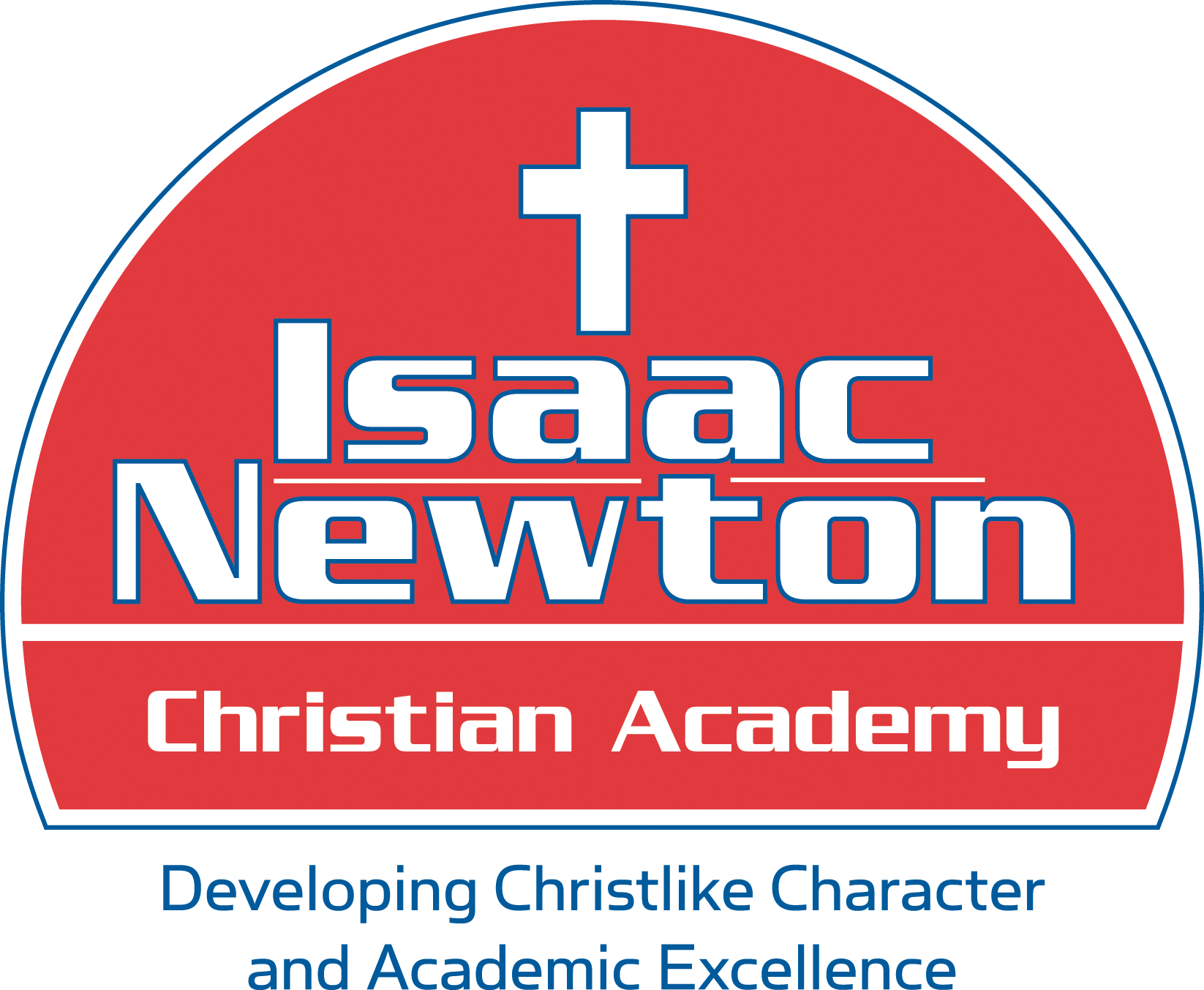 Quality Christian education for the Cedar Rapids area.
CCU Course Registration for Homeschool Students
Colorado Christian University Dual Credit Courses

Isaac Newton Christian Academy is pleased to offer four dual credit courses to Isaac Newton students and homeschool students (grades 9-12) through Colorado Christian University (CCU), as part of our 2017-2018 school year academic program. The four courses are live and taught by CCU adjunct professors who are employed by Isaac Newton at our school. CCU courses are transferable to almost all private and public colleges and universities in the United States.

Books: the fee includes the books needed for the various courses, which we loan to the student for the duration of the courses. Students will need access to a computer for writing/submitting papers, and are welcome to bring a laptop to class.

Cost: The cost of each course is $957 for homeschool students. Fully enrolled students do not pay this fee. There is a one-time registration fee for homeschool students of $200 whether you take one or more courses. In addition, to receive the college credit certificate, there is a $200 fee per course by CCU and payable to them and this fee applies to both homeschool students and fully enrolled students.

For more information please contact Dean Ridder, Head of School, Isaac Newton Christian Academy.

Course descriptions can be found in the information below.

Introduction to Christian Principles

Studies in Christian Doctrine and Discipline
Mission Statement
Our mission is "Developing Christlike Character and Academic Excellence." We do this through consistent and comprehensive incorporation of Biblical principles. In a Christ-centered, loving environment, the student will achieve academic excellence and individual character development as well as mental, physical and spiritual growth. The result will be a well-educated, caring student ready and able to serve the Lord Jesus Christ in the community.
Statement of Faith
We believe the Bible to be divinely inspired and the only infallible, inerrant, and authoritative written Word of God. (2 Timothy 3:16; Romans 15:4; 2 Peter 1:20-21)

We believe that there is one God, infinitely perfect and eternally existent in three persons: Father, Son, and Holy Spirit. (Romans 5:5; John 1:1-3, 14; 1 Corinthians 8:6; Matthew 28:19)

We believe in the deity of our Lord Jesus Christ, His virgin birth, His sinless life, His miracles, His vicarious and atoning death through His shed blood, His bodily resurrection, His ascension to the right hand of the Father, and His personal return in power and glory. (John 10:30; 2 Corinthians 5:21; John 21:24-25; Acts 1:9; Mark 16:19; Luke 24:6-7; Revelation 19:11-16; Hebrews 9:26-28; Romans 5:9; 1 Corinthians 15:2-4; John 1:1-3; 1 Corinthians 8:6; Matthew 1:22-23

We believe in the fall of man, that all have sinned and come short of the glory of God, and that all human beings are born with a sinful nature. (Genesis 3:1-24; Romans 3:23; Romans 3:9-20; Psalm 51:5)

We believe that regeneration by the Holy Spirit is absolutely essential for the salvation of lost and sinful human beings. (Titus 3:5; Romans 12:2; John 3:5-6; 2 Corinthians 5:17)

We believe that salvation is entirely by grace, through one's personal faith in the person and finished work of Jesus Christ upon the cross. (Ephesians 2:8-9)

We believe in the present ministry of the Holy Spirit, who indwells the Christian, and enables him/her to live a godly life. (2 Thessalonians 3:13; 1 Peter 1:2; Ephesians 3:14-20; Galatians 5:16)

We believe in the bodily resurrection of both the saved and the lost; they that are saved unto the resurrection of eternal life and they that are lost to the resurrection of eternal damnation. (Revelation 20:11-15; 1 Corinthians 5:10; Romans 14:10-12; Revelation 21:1-4, 8; John 5:28-29)

We believe that Jesus Christ is the head of the church, which is His body (the church consists of all those who profess faith in Jesus Christ as Savior and Lord) and that all who are believers in our Lord Jesus Christ are united spiritually to Christ and to one another through the Holy Spirit, who is the source of our unity. (Ephesians 3:1-14; 1 Corinthians 12:13; Galatians 3:28)