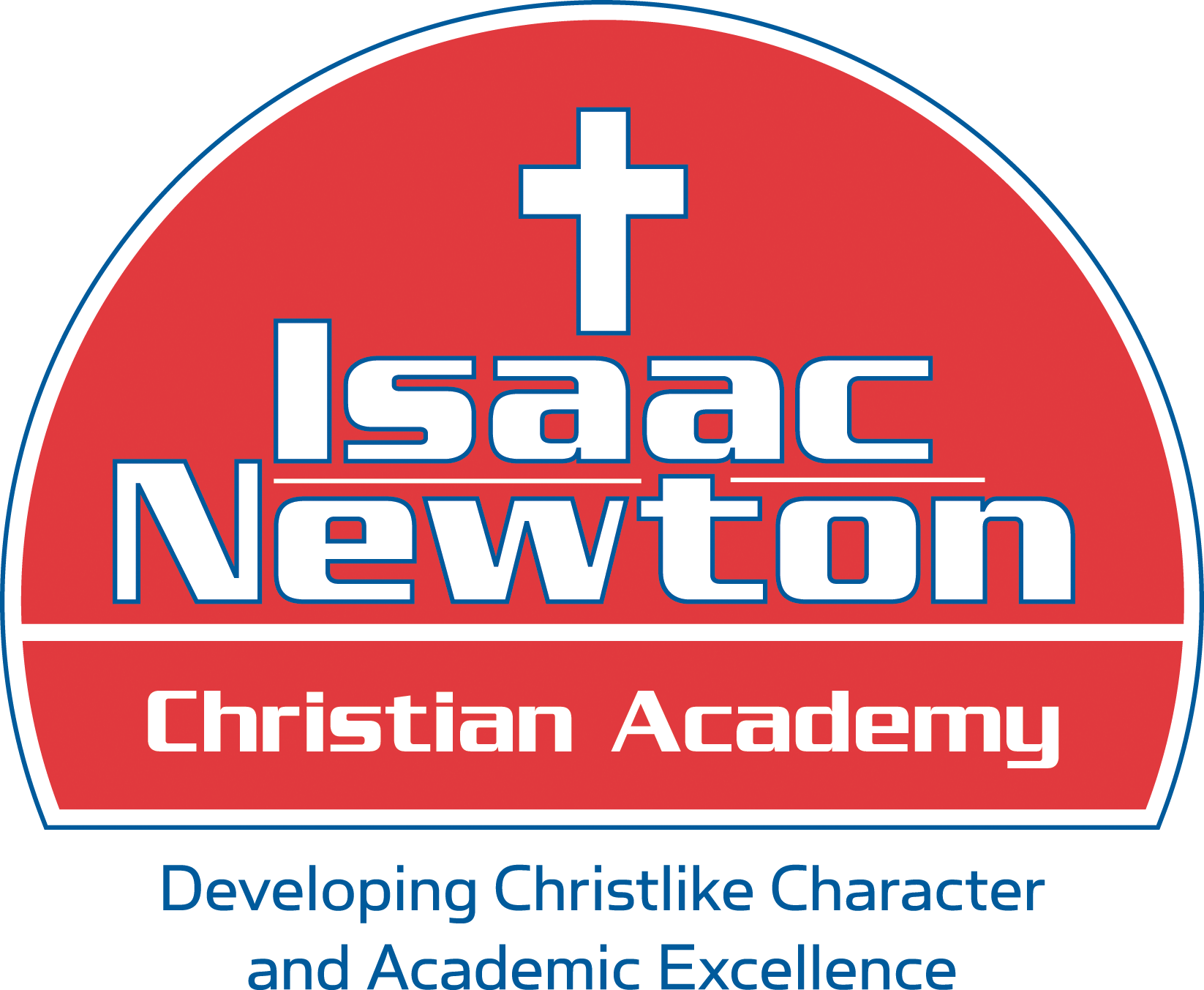 Quality Christian education for the Cedar Rapids area.
Parent Testimonials
Why We Chose Christian Education
We are starting our 8th year at Isaac Newton Christian Academy and have consistently seen the faculty and staff embrace our children as if they were their own, every single year. Without a doubt, we have seen that their goal is more than giving our kids the best academic experience possible, but to positively impact them socially, emotionally and spiritually too. They have walked alongside our family, wanting the best for our kids not just for today, but for their adult lives and their eternity as well. They personally invest in our children by encouraging them, building relationships with them and praying for them. They put forth 100% heart and 100% effort, 100% of the time.
--Cal and Mandy Vaughn
---
There are numerous reasons to choose Isaac Newton, including the challenging academics and the great staff, but the most critical element to us, is the thoroughly integrated biblical worldview that permeates everything that happens at the school. With so many educational opportunities in Cedar Rapids, we are thrilled to have two of our children at Isaac Newton. The school has become our community and the teachers/staff have become our friends. We are thrilled with the academic and spiritual growth our kids have had in the class.
--Tod & Renea Santel
---
We are very blessed to have joined Isaac Newton Christian Academy. After significant investment in research and school visits, Isaac Newton was the clear choice for our boys. Here we found everything we expected and more. We wanted a school with high academic standards that provided a strong foundation in reading, writing, math and science; a classroom environment that demanded respect of the teachers and peers; a bar that is set to challenge students to develop their talents to the fullest. We also wanted a school where we feel parents share a common set of values and expectations, and a school that believes parents play an important role in the education of their children as partners with the teachers. But God is an amazing God, who (thankfully!) cares more for our needs than our wants. In meeting what we "wanted" in our children's education, God showed us we needed a faith based education. As parents, we have been humbled by the faith of our boys. They are confident in God's word. They are encouraged to live their faith in their daily work. They know they are God's, and work to give glory to God. Best of all, they have a consistent message every day, in every subject, from every teacher and staff member. From text book to spelling list to classroom discussion, they are learning that our faith isn't just for Sundays. Through class prayer time, they are learning that no problem is too small or too great for God. We are so grateful to the teachers and staff who take seriously their role in developing the whole child - both academically and spiritually. In a world that hates the Truth, Isaac Newton is truly the light on the hill.

--JJ and Kristi Urich
---