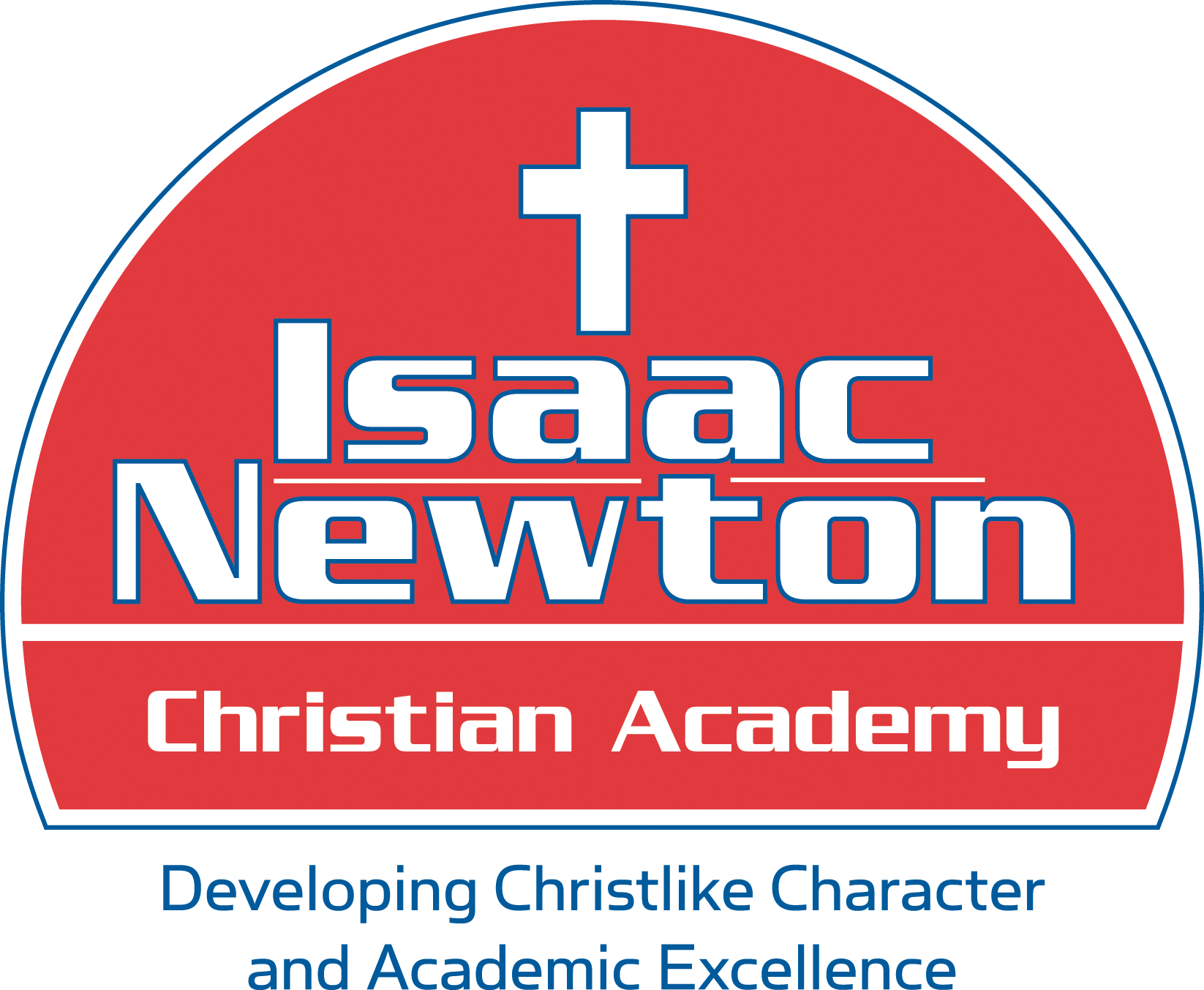 Quality Christian education for the Cedar Rapids area.
SCRIP Tuition Reimbursement Program
What is Scrip? Scrip is "substitute money" in the form of gift certificates from national and local retailers. You can order gift certificates in advance of your shopping, and then pay for your purchases with the gift cards, just as you would with cash. These are the same gift certificates that you would buy at the store, except purchasing through scrip supports the school and saves you money! You can use Scrip gift certificates to purchase everyday expenses like food, gas (pay at the pump!), clothing and other essentials. With every purchase, you earn tuition credit as well as funds for the ministry at the school. See example scenarios on the back on this page.
How does the Scrip program earn money? Isaac Newton Christian Academy is able to purchase the gift cards from the Great Lakes Scrip Center and several other local merchants at a discount. We, in turn, sell you the gift cards at the full price, or face value, of the certificate.
How does the tuition rebate\credit program work? Each time you purchase Scrip gift certificates, the rebate earnings you generate will be calculated, 70% of the profit earned will be applied to your family's account as a credit, and the Scrip general fund will earn 30%. The more Scrip you buy, the more tuition credit you'll earn. Details are as follows: Tuition credits earned will be applied to tuition first then to other school fees (e.g.: before or after school care, lunch, other fees).
Tuition credit earned by families will be applied to their accounts three times per year in December, April and June.
Any unused credits will be carried over to the following school year. Any unused Scrip profits earned by families who will not have children enrolled at Isaac Newton Christian Academy in the following school year may be assigned by that family to another family. If unassigned, it will be diverted to the scrip general fund of Isaac Newton Christian Academy.
Can I donate Scrip earnings to another family or to the scrip general fund? Yes, by filling out a form from the school's website (see page 1 of Scrip Enrollment Agreement on website under Parents Info > SCRIP Program > Scrip Forms and Links), or from the scrip coordinator, you may assign your share of the earnings to another family (which you designate) or to the scrip general fund of Isaac Newton Christian Academy.
Can extended family members or friends earn tuition credit for my family? Yes, anyone is welcome to participate in the Scrip program. They can assign their share of the Scrip profits to your family's account by filling out the same form on the school's website.
How do I get started? Stop by the office to fill out/sign a Scrip enrollment form, which is also on the school's website (enrollment and scrip order forms available under Parent Info >Scrip Program). Once enrolled, designate your scrip purchases on the order form, make your check payable to Isaac Newton Christian Academy, or Isaac Newton, and bring it to the office. (Please do not combine your Scrip check with other school fees). The enrollment form also has a second page for families interested in online, physical card reloads and/or mobile ordering options to support the school while earning tuition credits. During the school year, you may pick up your Scrip order in the office the following week. We require adults to pick up certificate orders, as Scrip volunteers cannot be responsible for lost certificates.
What is Quick Scrip? Quick Scrip is an inventory of certificates that are available for purchase without placing an order in advance. The inventory contains gift cards that are most popular among Scrip users. During the school year, Quick Scrip is available for sale in the afternoons 2:45 — 3:45pm.
Please email Denise Jorgensen or Jennifer Richmond through
scrip@incaonline.org
if you have any questions. We want to help you make this easy and convenient way to support the school!