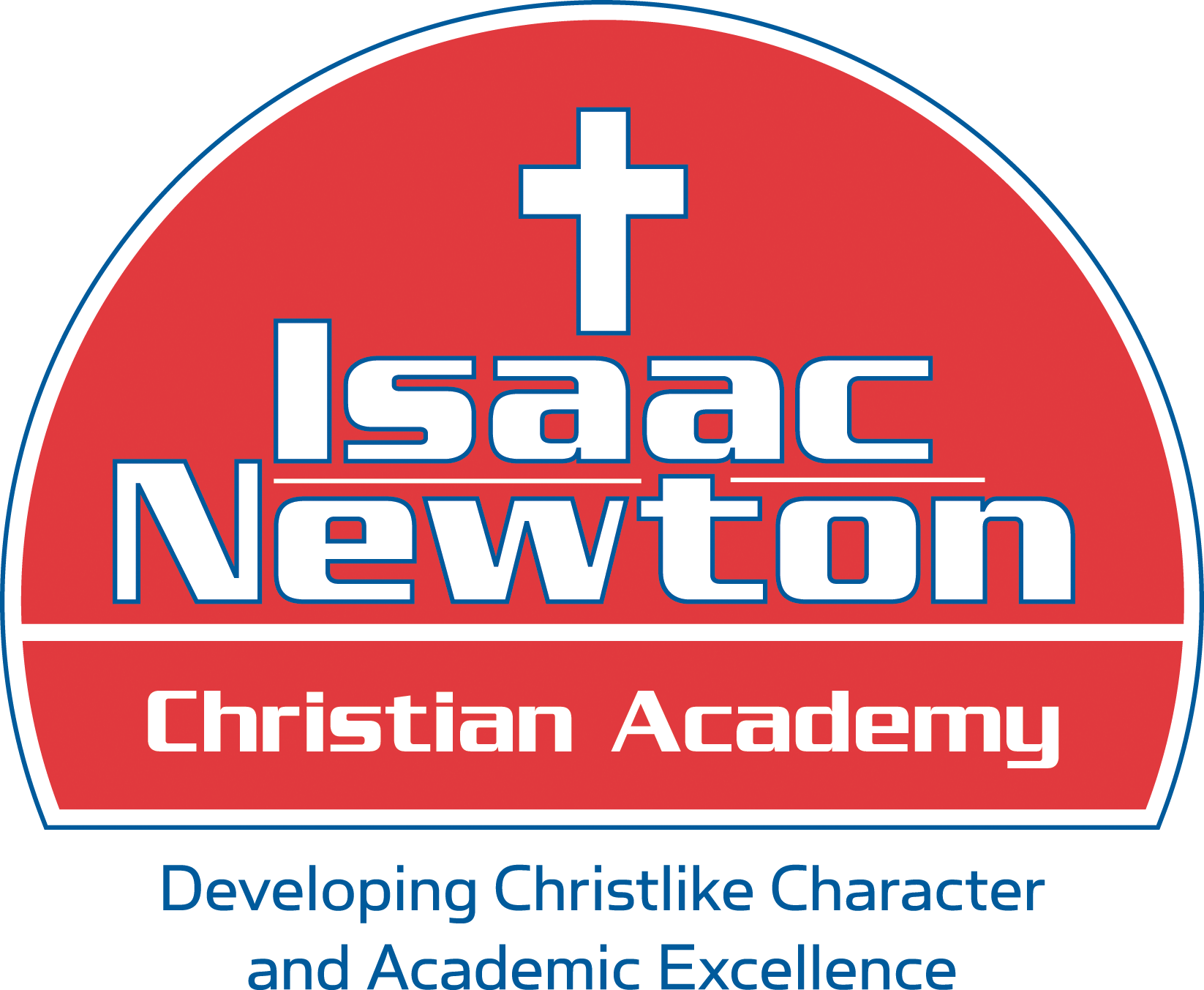 Quality Christian education for the Cedar Rapids area.
Leadership Structure
"The school community benefits from an engaged executive leadership team that is passionate about advancing the school's mission while also providing practical support and resources to move forward."

~ASCI Accreditation team 2019
Board of Directors
The Linn Christian Education Association (LCEA) is the governing body of Isaac Newton Christian Academy. LCEA is led by an elected Board of Directors. Board terms are for three years. Most, but not all, of our board members are parents of current students. The Board can have no more than two members from any one church organization.
Each year, the Association hosts an Association Meeting in May. At this meeting, the Board and the administrative team report on the state of the school. During this meeting, we nominate our Board of Directors. Voting privileges are given to individuals who meet the LCEA membership criteria as outlined in the LCEA Bylaws.
| | |
| --- | --- |
| Amy McDonald – President | Harris Holsapple |
| John Garbes - Vice President | Steve Howard |
| Bob Mosey – Secretary | Jonathan Newberry |
| Neil Gutschmidt | Stephanie Prochaska |
| | Katie Warner |
Board meetings: Our Board meetings are open to you. You are welcome to attend. The Board sometimes needs to discuss a confidential matter in "closed session." Board meetings are held at the school, 6:00 p.m. the third Tuesday of the month, with a few exceptions when noted on the school's calendar.
Procedure for addressing the Board:
We have a procedure that addresses how to bring an idea, issue, or complaint to the Board in a Board meeting. You must be approved as an agenda item before you can address the Board. A good place to start is with Mr. Ridder, or Board President Amy McDonald. They can determine whether the matter is something that Mr. Ridder can address, or if it should be included in an upcoming agenda. You can reach Mr. Ridder at
dridder@incaonline.org
, and Amy McDonald at
mcdonaldamyl@gmail.com
.
Meeting minutes:
We currently post monthly minute meetings in the entryway glass case; there is also a direct link to the
Board minutes
on this website. Minutes always include the Head of School report, financial report, Development Director report, policy reviews, and updates on ongoing projects. The Board approves the minutes from the previous meeting at its next meeting, and then those are made public.
Nominating Committee: The Board has a Nominating Committee that accepts recommendations for future board members for consideration. Board candidates go through a robust interview process that includes both written and face-to-face interviewing. The Committee also reaches out to specific parents that have expertise in needed areas, especially in the area of finance. All Board candidates recommended for the spring LCEA Annual Meeting ballot have a strong grasp of what a biblical worldview is and how that applies in our Christian school. All Board members sign a Code of Ethics.
Different roles: Our board went through extensive board training from ACSI several years ago. As new members come on the Board, the basics from this training is shared with them. They also receive ongoing articles on board governance for Christian schools. All Board members are required to read the book "Serving God In The Christian School." This training and reading has helped clarify the role of the Board.
Our Head of School, Mr. Ridder, is responsible for the day to day management of the Academy. The faculty and staff report to him. He ensures that our accreditation is kept current by making sure all accreditation protocol is met. He "shepherds" the faculty spiritually through Bible study and prayer, plans teacher continuing education and development courses, (examples are the Worldview Pilot Project and best practices in teaching), and handles all employee reviews and any disciplinary actions. He ensures that all employee licensing and credentials are kept up to date, plans the curriculum review cycle, and heads the Continuous Improvement Committee. He manages the working budget. He also approves all student enrollments before a contract is extended. When a student disciplinary matter or a parent complaint cannot be resolved by the teacher, Mr. Ridder becomes involved.
The Board is responsible for setting the spiritual and educational vision for the school, and translating that vision into goals and objectives. (For example, adding a high school, building the Patriot Center, remodeling, working with Mr. Ridder on academic standards based on standardized test results, and planning for a solid financial future.) The board sets the school budget, tuition rates, allocates resources for projects, determines staff compensation and benefits, and approves all faculty hirings/firings regarding personnel that are recommended by Mr. Ridder. When you approach a Board member about a complaint involving a student or family, they will direct you to your child's teacher or the Head of School. The Board also has several standing and ad hoc committees including legal affairs, finance, curriculum, technology, and the Sports Advisory Council. Mrs. King directs enrollment, student recruitment/admissions and assisting families with scholarship opportunities; directs our development program and is responsible for cultivating relationships with donors; fundraising including capital projects, the annual banquet, STO and other scholarship fundraising.