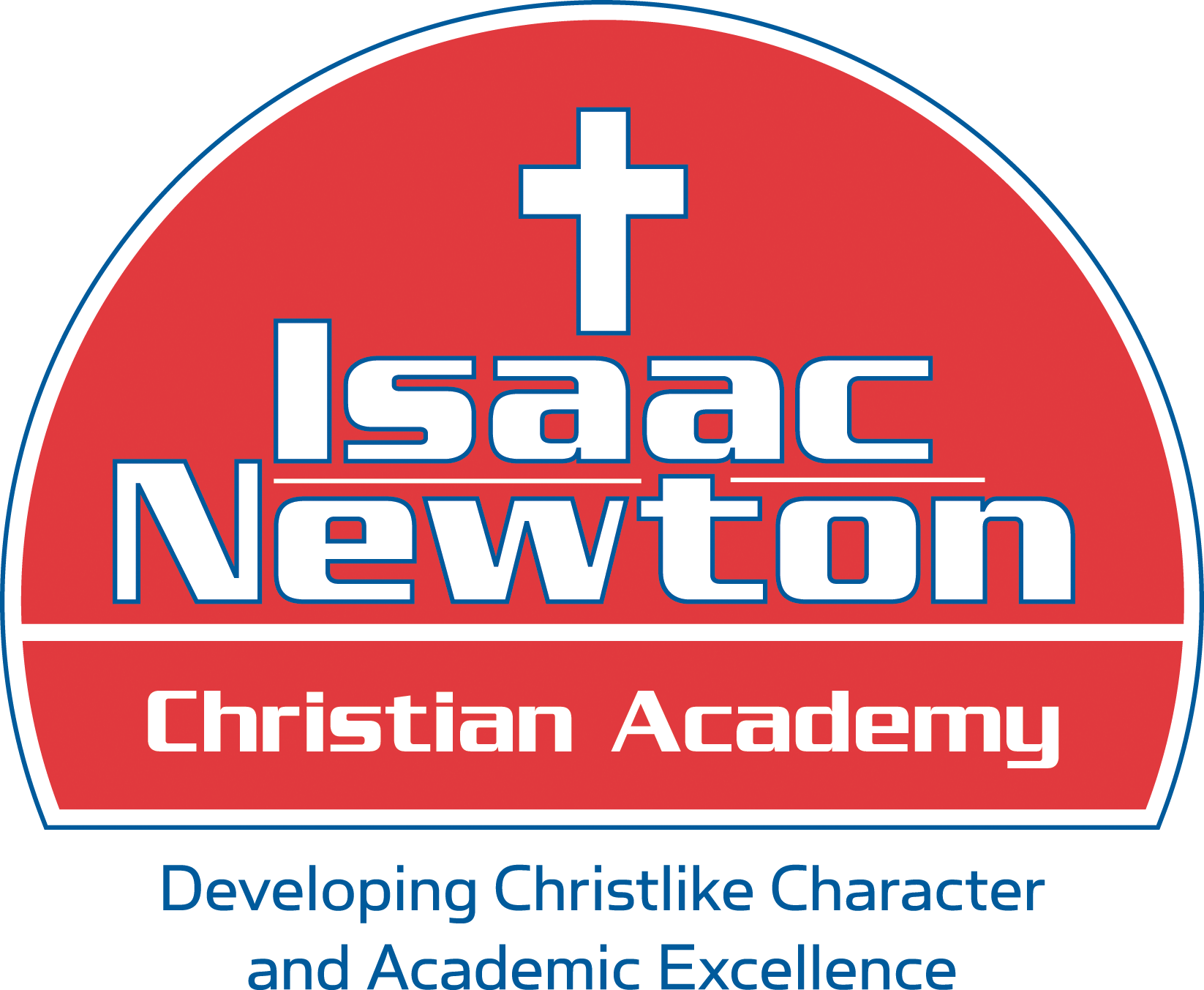 Quality Christian education for the Cedar Rapids area.
Dual Credit courses
High school students at Isaac Newton Christian Academy have access to a variety of dual credit opportunities.

Dual credit courses enable our students to take classes at a college-level and earn college credit, while meeting the requirements of high school graduation.

Most of our high school teachers are approved by the Higher Learning Commission (HLC) to teach college-level courses.

The HLC is the national organization that has established guidelines regarding the assurance of academic integrity of dual credit programs and courses at accredited institutions.

Colorado Christian University

Isaac Newton Christian Academy's primary dual credit partnership is with Colorado Christian University in Lakewood, CO.

CCU is a four-year liberal arts university accredited by the Higher Learning Commission; therefore, credits transfer to many colleges and universities nationwide.

CCU dual credit courses are taught at Isaac Newton Christian Academy by our highly trained faculty during the school day—no additional traveling required.

This allows us to teach college level courses with the same high level of Biblical worldview integration that our families expect at Isaac Newton Christian Academy.

These courses are available to students all four years of high school, but not all at the same time.

Colorado Christian University charges a fee per class.

The dual credit courses currently offered through Colorado Christian University are:

BIB 230 Interpreting the Bible

COM103 Public Speaking

ECO215 Economics

ENG102 English Composition

HIS211A History of Christianity

HIS201 World Civilization I

HIS202 World Civilization II

HIS205 American History

PHL202 Philosophical Inquiry

POL207 Introduction to American Politics

THE201 Introduction to Theology

Isaac Newton Christian Academy also offers students the option of taking online dual credit courses through Colorado Christian University:

Introduction to Communication

Quantitative Analysis

Principles of Psychology

Introduction to Information Technology

LeTourneau University

Our partnership with LeTourneau University in Longview, TX allows us to offer online dual credit courses to our high school students. LU is a Christ-centered interdenominational university. This dual credit program allows students to take courses taught using Christian principles and values built on a foundation of biblical authority. LU dual credit courses are offered as electives, and are semester-long classes for which students receive college credit. These courses are available to sophomores and older. Isaac Newton Christian Academy recommends that sophomores take no more than one online course per semester. LeTourneau University charges a fee per class, plus the student purchases the required textbooks.

The dual credit courses currently offered through LeTourneau University are:

AERF1113-ZZ Flight Science I (Private Ground School)

COSC1303-ZZ Computer Science I

COSC2103-ZZ Computer Science II

COMM1113-ZQ Introduction to Speech Communications

ECON2103-ZQ Macroeconomics

ENGR1083-DX Should I Become an Engineeer?

HLSC2033-ZZ Medical Terminology

HUMA1153-ZZ Introduction to Fine Arts

KINE1273-ZZ Personal Wellness

KINE2913-ZQ Human Nutrition

MATH1423-ZZ Elementary Statistics

MATH1803-ZZ Discrete Math PREREQUISITE: MATH1203

PSYC2013-ZQ Introduction to Psychology

PSYC2143-ZQ Human Growth & Development

Ohio Christian University

Because of our emphasis on college and career planning with students, we have a partnership with Ohio Christian University and the Ron Blue Institute. At one point in their four-year high school career, students take a course called "Life Calling" during Winterim (what some schools call J-Term). "Life Calling" is taught by our college and career counselor in partnership with the Ron Blue Institute. Students develop an understanding of the concept of life calling and the discovery of one's God-given design as a basis for this calling. Students then are led to understand how work and individual leadership are best understood from the life calling perspective. Students evaluate values, spiritual gifts, interests, abilities, personality traits, and experience, and combine each component into a life and leadership plan. Students can elect to add college credit through Ohio Christian University in Circleville, OH when completing this course. No additional coursework is required to receive the college credit. OCU charges a fee for college credit.


The dual credit course offered through Ohio Christian University is:

LFC1500 Intro to Life Calling

The school has an arrangement with the University of Iowa Belin-Blank Center to offer online Advanced Placement courses to our students. These are typically year-long courses. While we do offer these courses as an option, we encourage students to chose dual credit courses, since dual credit is more readily accepted by colleges and universities. There is no charge for these courses, but students must purchase the required textbooks.

AP Calculus

AP Computer Science A (Java)

AP Computer Science Principles

AP Environmental Science

AP Macroeconomics

AP Microeconomics

AP Psychology

AP Statistics

Kirkwood Community College

Isaac Newton Christian Academy has a dual credit arrangement with Kirkwood Community College. Kirkwood offers opportunities for students to earn college credit while still in high school. Through Career Academies, courses offer hands-on experience while helping students to get a better sense of the career they should pursue after graduation. In some cases, these courses can lead to certification in a particular field (i.e. EMT and CPR certification, nurse aide certification, pharmacy technician certification, A+ certification, American Welding Society MIG qualification). Courses are taken at the Linn County Regional Center. Kirkwood Community College courses are taught by Kirkwood faculty and may not be taught in alignment with our biblical worldview.