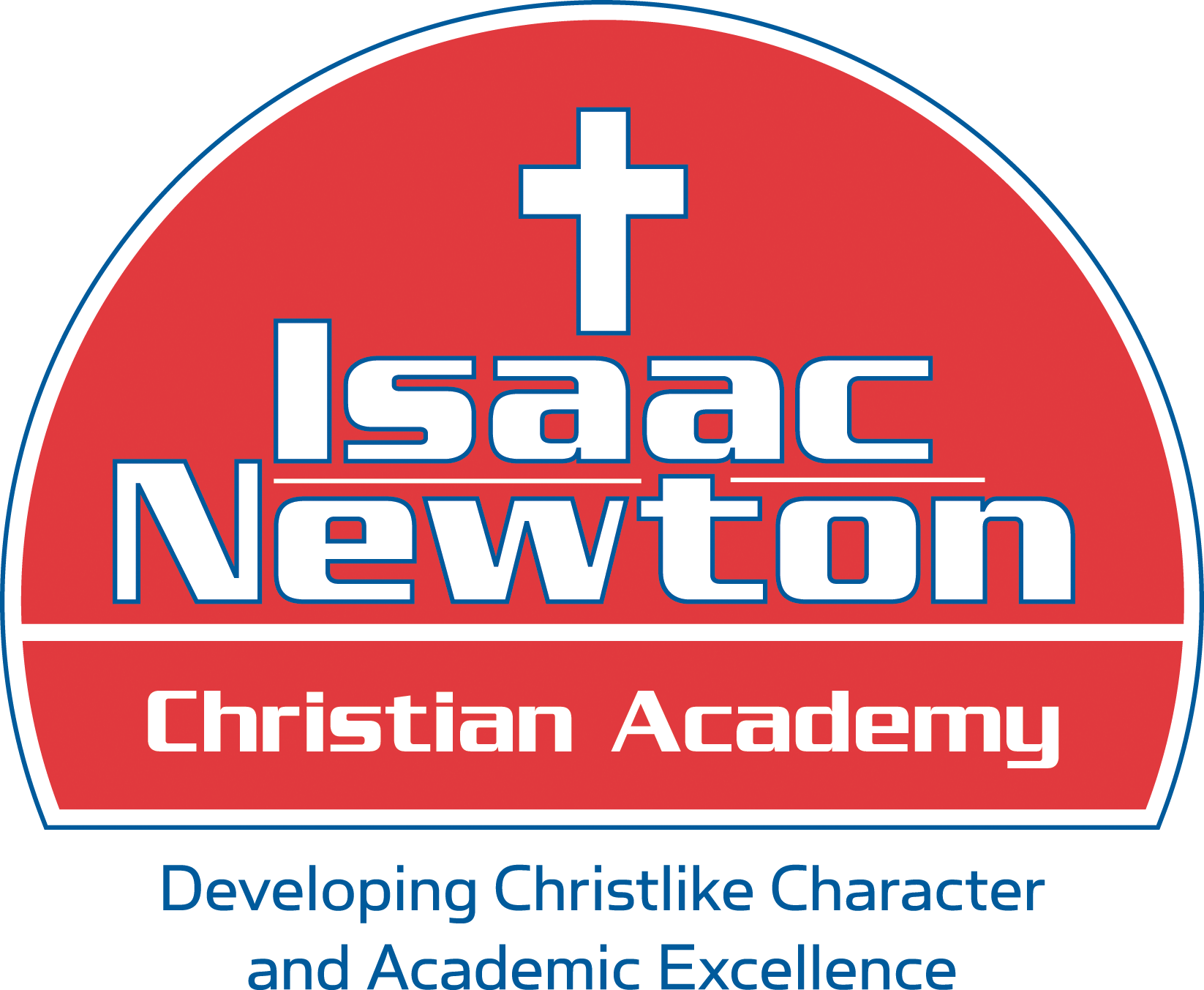 Quality Christian education for the Cedar Rapids area.
Accreditations

A Standard of Excellence
Isaac Newton Christian Academy is accredited by the Association of Christian Schools International (ACSI). The school is accredited at the elementary, junior high and high school levels. First accredited in 2013, the school was unanimously approved by the ACSI Regional Accreditation Commission for a full 5-year renewal of accreditation again in 2019. This accreditation establishes Isaac Newton Christian Academy as an educational institution which meets the high standards necessary for quality education in an authentic Christian setting.
Our staff and Board of Directors works diligently on earning accreditation with ACSI. The accreditation program is designed to assist our school in achieving a standard of excellence and encouraging us in a continuous process of assessment and ongoing development. To desire excellence is to take seriously our commitment to Christ, whose name is excellent (Psalm 8:1). The ­­­­­­on-going process of achieving and maintaining accredited status is our means of proclaiming our commitment to doing things well and to school improvement. It is a process of recognizing and assessing Isaac Newton Christian Academy's entire program against accepted, independent standards of performance, integrity, and quality. The major benefit of ACSI accreditation for our school is the documentation of an intensive appraisal of each component of our ministry.
Isaac Newton Christian Academy will host an ACSI accreditation visiting team again during the 2025-2026 school year for its 7-year renewal.
The following are quotes from the independent ACSI Accreditation Visiting Team's 2019 report.
Standard 1—Philosophy and Foundations
"The administration and board have developed meaningful foundational documents that are reviewed regularly and are clearly and carefully communicated to all constituents by leadership, faculty, and staff. The needs of the whole child are addressed in the school's philosophical statements."
"All staff and board members continually advance the school's mission to develop Christlike character and academic excellence. An environment has been established that is not merely academic, but is committed to the development of the whole child. Isaac Newton Christian Academy challenges its students and prepares them for the future by training them holistically and encouraging them spiritually."
"Ongoing attention to and review of Isaac Newton Christian Academy's cultural documents has ensured that the school's priorities and practices align with their philosophy and foundations. It is clear that these core beliefs drive the decisions and direction of the school with a high degree of ownership from its constituents."
Standard 2—Governance and Executive Leadership
"The school has developed a comprehensive, biblically-centered, and systematically reviewed set of guiding school policies."
"Isaac Newton Christian Academy has a well-developed, systematic, and documented approach to governance and leadership. There is a strong, mutual respect between the administration and board of directors. This positive and balanced relationship propels the school forward toward the achievement of its clearly outlined strategic plan."
"In both policy and practice, Isaac Newton Christian Academy is committed to maintaining a spiritually sensitive and highly invested leadership team that aligns with the school's mission and vision."
"The school is blessed to have an experienced head of school who is academically qualified and licensed."
"The school benefits from an engaged executive leadership team that is passionate about advancing the school's mission while also providing practical support and resources to move forward. The executive leadership works to ensure the integrity, effectiveness, and reputation of the school."
"The board of directors and executive leadership are personally committed to a model of governance and leadership, as well as the execution of operational practices, that place Christ at the center and exceed expectations of local, state, and federal school regulations."
Standard 3—Home and Community Relations and Student Services
"Abundant and strong communication is well established between the school and its constituents. Communications are designed to keep the community informed, to solicit feedback, and to engage in conversation."
"The community at Isaac Newton Christian Academy thrives in its fellowship together. "
Standard 4--Personnel
"Isaac Newton Christian Academy has attracted and maintained a high-caliber staff, instructional faculty, and coaching staff who collaboratively advance the mission of the school within the school community. They exemplify faith in and passion for Christ, for students, and for Christ-centered educational processes. All employees are educated in and mindful of the ethical considerations of their respective roles."
"A systematic and thorough staff and faculty supervision/observation/evaluation process is executed in accordance with school policy. Personnel files are organized, thorough, and contain multiple forms of documentation."
Standard 5—Instructional Program and Resources
"The instructional program at Isaac Newton Christian Academy is built upon a biblical foundation that reflects the educational philosophy and mission of the school and is focused on developing Christlike character and academic excellence. Curriculum documents are comprehensive and exceptionally well documented in the biblical basis for each course."
"Biblical instruction at Isaac Newton Christian Academy goes well beyond daily Bible class and Chapel. Biblical integration in all courses is an obvious strength at Isaac Newton Christian Academy."
"The curriculum at Isaac Newton Christian Academy is challenging, coherent, relevant, and purposely designed to meet the academic, social, emotional, and spiritual development of students in a variety of ways."
"The school's curriculum guide and classroom management plan provide a well-documented biblical basis for instruction of students in each course and personal character development that is consistent with the goal of developing a biblical worldview of students."
"There is a systematic process in place for the evaluation of curriculum and instructional strategies in light of data gleaned from thorough assessment of student learning and development that includes multiple assessment measures over time to accomplish the expected student outcomes."
Standard 6—Student Care
"Written policies and procedures for all areas of health and safety ensure compliance with standards set forth by regulatory agencies. The school's written security and crisis management plan is comprehensive and reflects thoughtful, realistic plans for addressing both common and uncommon emergency and crisis scenarios. The plan is reviewed systematically in cooperation with local authorities and school leaders."
"Recent renovations have provided a spacious, pleasant environment for instruction, research, physical activity, community events, and serving school lunches. The newly-developed STEM laboratories provide dedicated space for exploration and discovery. Common use areas are safe, age-appropriate, and large enough to serve the school community. Maintenance and inspections records are thorough and up-to-date. A written facilities plan is in place to address future programs, enrollment changes, and capital improvements."
"The school conducts annual internal and external audits of the safety and hygienic status of its facilities and grounds. Facilities improvements have been prioritized to provide structures and systems that enhance campus functionality, aesthetic, and security."
Standard 7—Character, Values and Spiritual Formation
"Isaac Newton Christian Academy is living out its mission of developing Christlike character and academic excellence throughout every facet of the school. The commitment to biblical worldview integration is noticeable across all subjects and grade levels. Additionally, the school has created and implemented multiple spiritual formation assessments to measure the impact and life application of the worldview instruction. These systems together are frontrunners in the training and assessment of spiritual formation of students."
"Authentic relationships and mentoring contribute to a vibrant community at Isaac Newton Christian Academy. Students report great connections to their teachers and a heart for nurturing is found in academic, emotional, and spiritual areas. Isaac Newton Christian Academy is intentional in creating experiences, retreats, and connections to the world in order to enrich spiritual development and experiences of their students."
"The school has established numerous avenues for developing, assessing, and applying the biblical worldview and Great Commission perspective of their students. There are multiple opportunities for the students to live out these aspects of their faith in a way that challenges worldly perspectives."
Standard 8—Continuous School Improvement
"The board of directors and head of school are highly intentional in their development and pursuit of long-range strategic plans that align with the mission and vision of the school."
"The continuous school improvement plan is organized into five imperatives that cover a range of academic and nonacademic growth areas. Feedback from stakeholders is considered during the development of the plan. Clear evidence of intentional growth can be seen in reviewing past strategic planning imperatives and goals."
Isaac Newton Christian Academy is an associate member with the Association for Biblical Higher Education.
The leadership of Isaac Newton Christian Academy continues to develop plans for a strong program of excellence and seeks the best for its students. The Board of Directors maintains a strategic plan for improvement and sets continuous goals to achieve growth and development in the future. Great things are ahead for Isaac Newton Christian Academy and for the community served by the school.