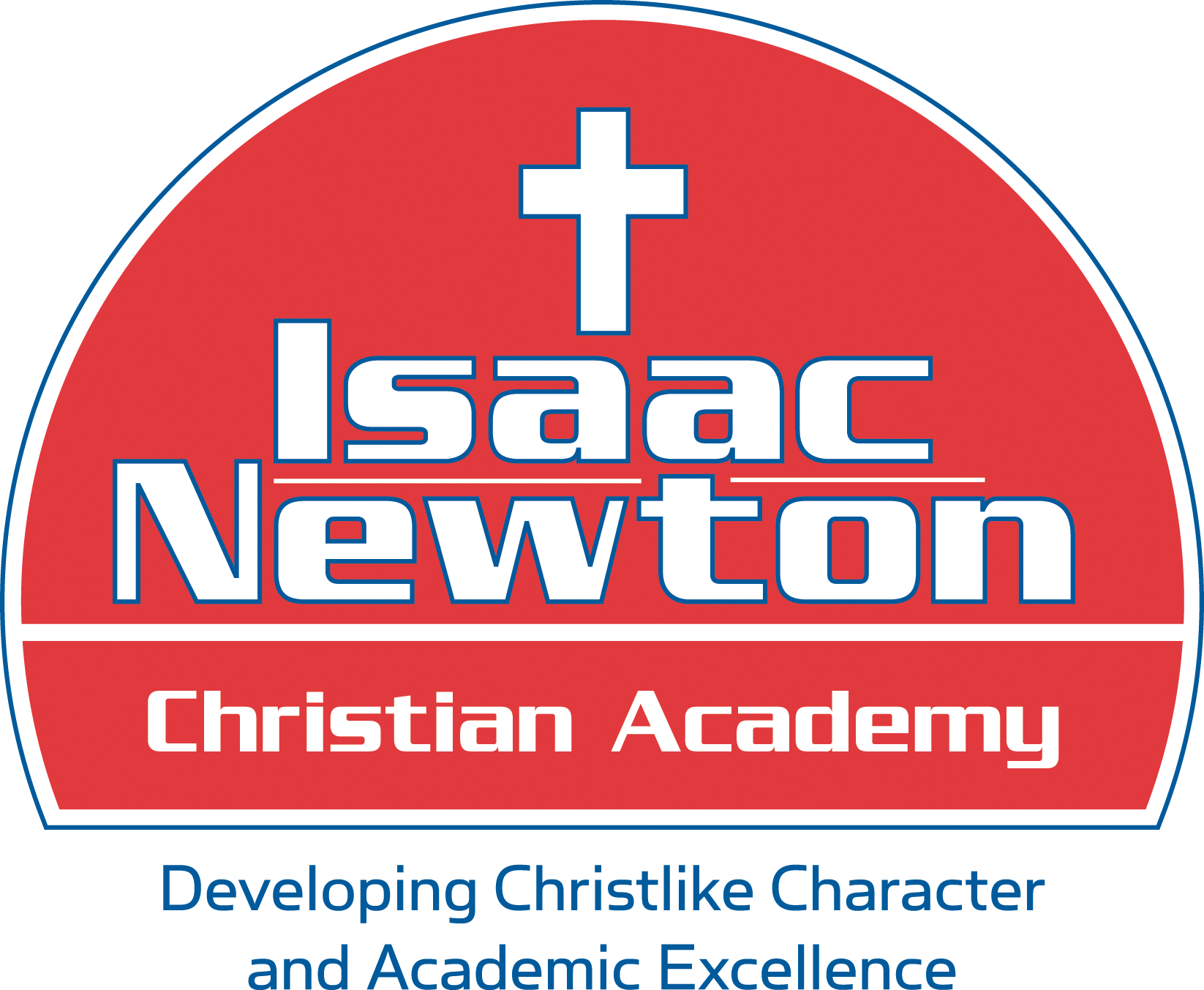 Quality Christian education for the Cedar Rapids area.
Core Classes
Freshman Core Classes:

Bible: Introduction to Christian Principles (CCU course, 3 credits)

The purpose of this course is to help students understand the Kingdom of Jesus Christ. First, this will be done through learning the correct way to study God's word, which is the story of His kingdom. Students will be able to study the Bible and accurately explain what the authors intended it to mean in its original historical and literary context. Second, students will learn how the Old Testament prepares the way for God's kingdom and Jesus as king. Finally, students will learn how Jesus brought the kingdom, taught about the kingdom, and invited people into the kingdom through an in-depth study of the Gospels.

English/Language Arts

Students entering high school begin to step away from intense guided instruction through literary works and begin to implement everything they have learned into their writing, speaking, and educated higher-level thinking. In this class, students study seven main categories through the art of short stories written in the 19th and 20th centuries ("Implications of the Short Story: A Treasury of Short Stories for High School Students": Pathfinder Edition, TextWord Press). These short stories implicate themes of ingenuity, progress, satire, isolation, remorse, personal development, and social conscience. The activities and assignments directly correlated to these works of art will cultivate high-level themes of ingenuity, progress, satire, isolation, remorse, personal development, and social conscience. The activities and assignments directly correlated to these works of art will cultivate high-level reading comprehension through in-depth questioning techniques, challenging writing assignments, and extensive vocabulary exercises. Students will continue to advance in their grammar skills through exercises and comprehension assessments ("Writing & Grammar 9": Third Edition, BJU Press)

Math: Algebra I, or Geometry

Science: Physical Science

This course begins with a real-life worldview introduction to why we study science. The course begins with classical mechanics, then progresses through work and energy, wave phenomena, electricity and magnetism, and light and optics. These transition naturally ito chemistry topics beginning with the atomic model, moving on to elements, compounds, and chemical reactions; and finishing with solutions, and acids, bases, and salts.

History: Church History and Geography (CCU course, 3 credits)

The broad history of Christianity and the spread of the church examined within the format of class discussion, readings, vocabulary, written responses, and the creation of a map of the world.

Spanish I

First year Spanish. We use a college curriculum that combines five years of Spanish into four year of high school Spanish.

Physical Education: 3x/week

Art: weekly

Sophomore Core Classes:

Bible: Studies in Christian Doctrine and Discipline (CCU course, 3 credits)

The purpose of this course is twofold: to help students think correctly about Christian doctrine as well as to put into practice the spiritual disciplines of Christianity. In this way, the students will learn how transformation happens by the renewing of their minds and be able to offer their bodies as living sacrifices to God (Romans 12: 1-2). First students will learn major Christian doctrines through a study of systematic theology. They will search the Scriptures to find truth about theological topics like God, man, sin, salvation , and end times. Second, students will learn how practical transformation happens in the Christian life. They will be encouraged to learn and put into practice the spiritual disciplines. They will also study the poetry of Scripture to see an example of spiritual disciplines in God's word.

World Literature

In tenth grade, students encounter eight extensive units through the elements of literature: imaginative comparison, sound and syntax, allusion and symbol, irony, folktale and epic, essay and short story, poetry, and drama ("Elements of Literature": Second Edition, BJU Press). Students will grow in their understanding of how elements of literature come together to make a literary classic. Students will be challenged to apply scriptural principles to their analysis of each author's ideas. Through assignments and in-class discussions, students will apply their critical thinking skills to analyze techniques of good writing. Biblical worldview will combine with literature to create a solid basis for understanding God in a way that is personal and unique to each student.

Math: Geometry or Algebra II

Science: Biology

Students will see God's glory in creation as they learn about cellular biology, genetics, taxonomy, microbiology, botany, zoology, and human anatomy.

History: World History (CCU course, two semesters, 3 credits per semester)

Students will investigate significant events, individuals, developments, and processes from approximately 4000 B.C. to the present. Within a biblical framework, students will examine the interaction between humans and the land; the development and interaction of cultures; state building, expansion, and conflict; creation, expansion, and integration of economic systems; and development and transformation of social structures. They will develop and use skills and methods of historians: analyzing primary and secondary sources; developing historical and biblical arguments; making historical comparisons; and analyzing context, causation, and continuity and change over time.

Spanish II

Physical Education: 3x/week

Sophomore Core Classes:


Junior Core Classes:

British Literature

In a study of British Literature, students will explore the English language in its earliest forms. The textbook takes us through a variety of different Olde English poems and epics that enhance our understanding of how they told stories in the early centuries. Ordered chronologically, students will study literary pieces from the Middle Ages, Renaissance, the Age of Revolution, and the Age of Reform. Students will soon realize the biblical connections we can make to these pieces, due to the emphasis on religion many of these authors held.